THE KENNEDY FAMILY ROASTERY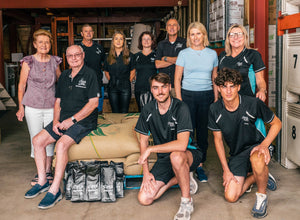 la Casa del Caffe, 39 Years of Service
A family business since 1984. It's been 39 years (and three generations) of roasting coffees in Sydney for the Kennedy family and la Casa del Caffe.  We've come along way since inception, and as the first generation retires, the second and third generations are taking the reins.

We now have the roasting capacity to offer a wide range of specialty blends and single-origin coffees, sourced from farms from all around the world - roasted daily in Sydney and delivered to your door or local cafe.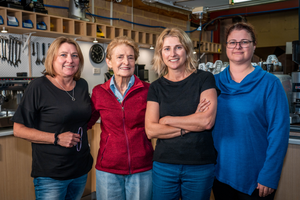 THE JOURNEY
Don and Maureen Kennedy began their journey into the exciting world of coffee in 1984 in Greystanes (western Sydney). From there, they moved the roasting to the family property in Leppington and when they out grew that facility moved the roastery to Minto.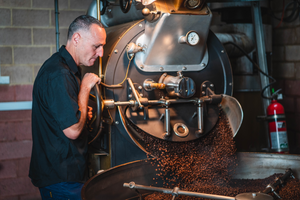 A pioneer Roaster
Don Kennedy, along with a handful of other dedicated roasters, helped pioneer a culture of espresso coffee drinking in Sydney and beyond. This statement isn't made lightly - these industry founders have had a profound impact on the development of roasted coffee in Australia and should stand up, be counted and be proud of it.
we were born into coffee
It seemed natural that Don's off-spring would follow suit especially since he had paved a pathway of excellent coffee for them. "We didn't enter the industry because of some great desire to change the coffee world - we were born into it. We have spent our life around coffee, and with this comes a highly developed ingrained know how." 
freshly roasted
From freshly roasted coffee beans, to equipment, training and coffee experts, La Casa del Caffe offers much more than just a great cup of coffee. We buy the highest quality green beans, and roast an extensive range of blends and single origins consisting of beans from only the very highest quality coffee growing regions of the world.  Freshness is essential for quality coffee and for extracting the perfect espresso. We batch roast daily (a maximum of 60 kg at a time) to ensure maximum freshness; and we dispatch orders to customers Monday to Friday every week.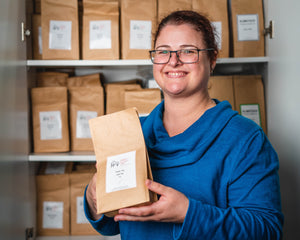 specialty coffees
We buy a selection of ethically traded specialty coffees from PNG, South America, Africa and Asia. The certifications these estates ensure workers rights, safety and families are protected.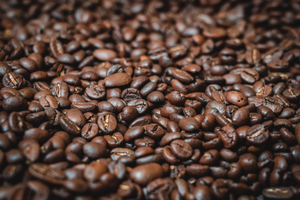 sustainable coffee
We are supporters of sustainable coffee growing practices, offering a large range of accredited sustainable coffees and we are affiliated with a number of well known organisations in this field including: Rainforest Alliance and Fairtrade.