PRIVATE LABEL
We are also a Private Label coffee roaster.
Delivering great coffee since 1984
We're approaching our 40th year of delivering great coffee, roasted with accurate consistency day after day. la Casa del Caffe can offer a viable business option for companies who want to market their own coffee brand but want to avoid the large capital investment required for plant and equipment.

Our team will work with you to choose a high quality coffee blend or/and single estate coffee with unique flavours and characteristics that suit your coffee goals, budget and marketing objectives. We will recommend the best brew method whether it be espresso, filter, etc.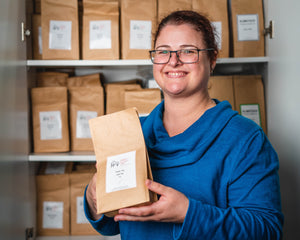 We can also offer, packaging ideas and solutions, storage and distribution.
We have the coffee knowledge and industry connections to meet your unique coffee goals.⁠ If you're in Sydney, please come by to see us or use the contact form to connect with our Wholesale Team.